☕️ My preferred coffee making method has been freshly ground pour-over for a while now, but whenever we are out of whole beans (like we were this week), Mehmet Effendi is the standby. Taleb called it East Med coffee but of course it's known as Turkish in most other places. Considering that it probably came from Yemen and spread around by the Ottoman Empire, Ottoman coffee may be the most precise name, but of course everyone will call it however they like (Bosnian coffee? Really?)
---
I have a full day of flying to look forward to so probably no big posts today, but here is a photo of where the magic happens. It's from Green World Coffee Farm on Oahu, and it is absolutely delicious.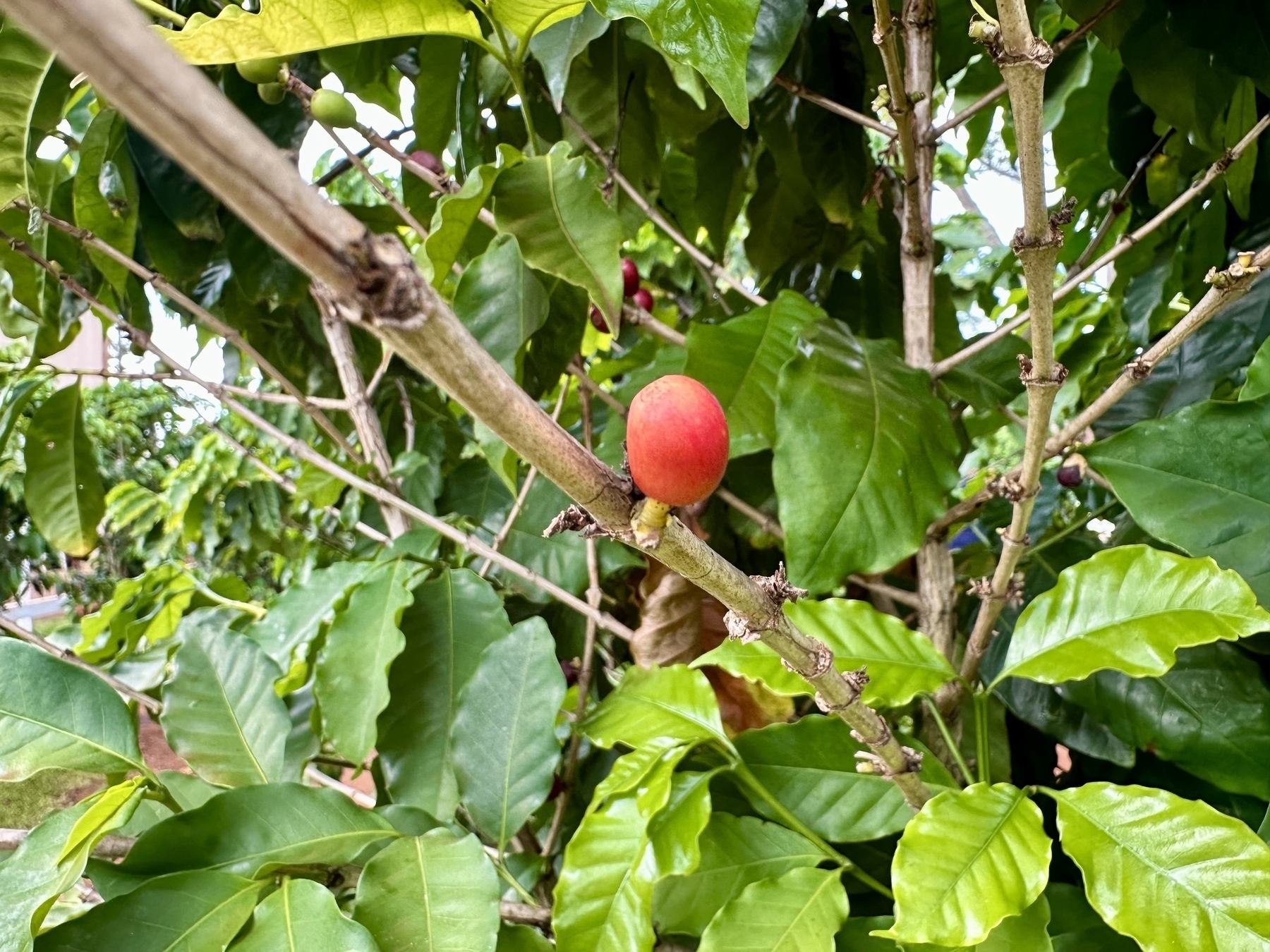 ---
Duvel would certainly have been my favorite beverage if it weren't for the existence of coffee. It's hard to come by in DC, so imagine my delight when I found it at a random grocery store in Maui.
---
---
Currently reading: Craft Coffee: a Manual by Jessica Easto 📚
Read this a while back, but always good to have a refresher.
---
☕️ Entered a recently opened shop with Counter Culture Coffee logo on the window. Turns out it was their wholesale department/training center, not a store. They apologized for the confusion and let me take a bag of freshly roasted beans. This is how you get a customer for life.
---
☕️ After a few decades of making coffee with various techniques (including a dual boiler ECM Synchronika) I realized that:
Roast level and freshness: huge!
Brew method and grind level: important, but not as much as the above.
Burr v. blade, water temp, filter type: meh.
---