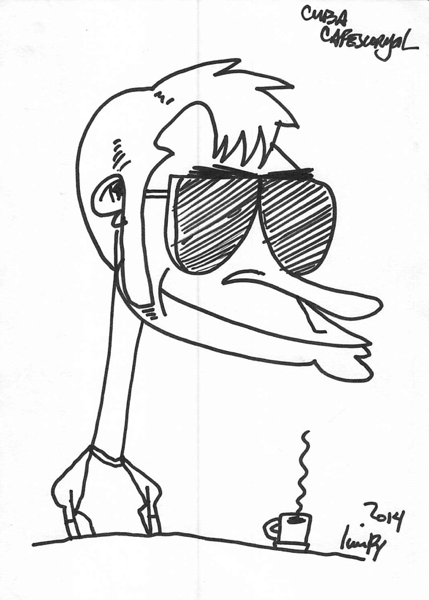 Let this unsolicited 2014 cartoon of me sipping coffee in Havana sit here for posterity as I replace it with an actual photo for my micro.blog avatar. Slash account photo slash profile pic. I can't keep up with the nomenclature. Other than the hunched back, the often unkempt sideburns, and the cup of coffee that is always close by, it never truly was a good likeness, even for 2014.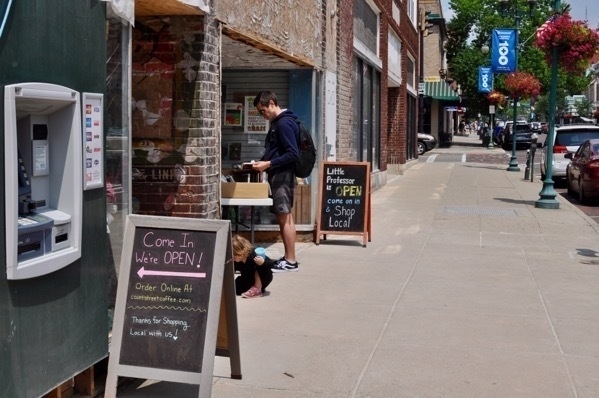 The new photo is a cutout of this particular moment in time, as I browsed through used books in front of an Athens, OH bookstore during one of our first post-pandemic trips. Yes, that feral child doing God knows what on the sidewalk is ours, and obscured by the sign just enough to be included without a privacy blur.
Athens itself And yes, having a photo from an institution unironically named the Athens Lunatic Asylum serve as my Twitter profile backdrop was a joke that up until now only I uderstood, but we are both in on it now, aren't we, dear reader? was a delightful surprise, from the walkable downtown to its partially-abandoded Lunatic Asylum. The latter was the source of my Twitter cover photo, also saved here for posterity pending the site's likely demise.